SATURDAY MAY 18, 2013

KeiStar Productions Presents

* WONDER-FULL (XV) *
An Annual Tribute To
The Wonder Of Stevie

With Music By: DJ SPINNA

Purchase Tickets Here

Tickets Are Also Available @
Academy Records (NYC)
415 East 12th Street
(Btwn 1st Ave & Ave A)
212.780.9166




@
THE MANHATTAN CENTER
GRAND BALLROOM
311 West 34th Street
(Btwn 8th & 9th Aves) NYC

Doors Open @ 9PM / $20 (w) Advance Tickets

Purchase Tickets Here

Tickets Are Also Available @
Academy Records (NYC)
415 East 12th Street
(Btwn 1st Ave & Ave A)
212.780.9166




"From Now On It Will Be You And I"

- - - - - - - - - -

SATURDAY APRIL 20, 2013
KeiStar Productions Presents

* SOUL SLAM (XX) - MICHAEL JACKSON & PRINCE *
Spring Extravaganza

Music By DJ SPINNA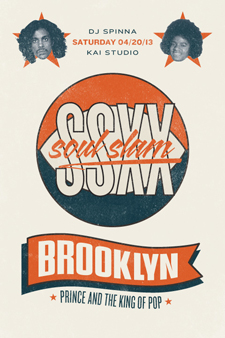 Purchase Advance Tickets Click Here >

SOUL SLAM (XX)

GET YOUR TICKETS TODAY! Before They Sell Out...




@

KAI STUDIO
1011 Dean Street (Btwn Franklin & Classon Aves) - Brooklyn, NY

DOORS 10PM-3AM / $20 Pre-Sales Tickets / 21 & Over- ID Required

To Purchase Advance Tickets Click Here >
SOUL SLAM (XX)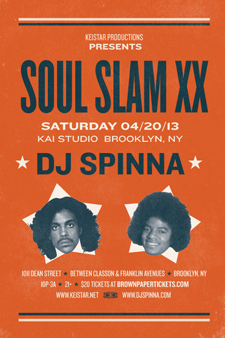 KeiStar RSVP:
Keistarproductions@gmail.com

www.keistar.net / www.djspinna.com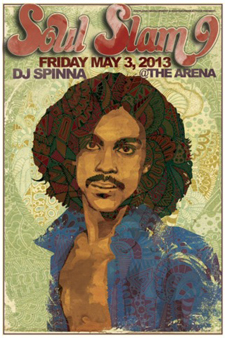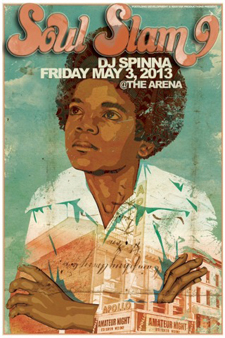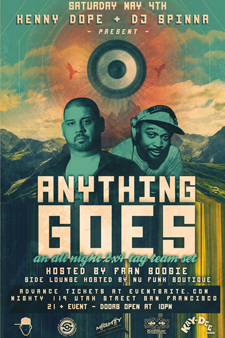 ---
Click Here keistar@keistar.net
For More Info or To ADD Yourself To Our List(s)
See Our Events Gallery Calendar Page Above

©2007 KeiStar Productions. All rights reserved




Tribute To The Genius Of Stevie Wonder
>>> NEW VIDEOS POSTED <<<
Stevie Wonder at WONDER-Full™ (LA6)
w/ DJ SPINNA (9.10.11): Video 1 Video 2 Video 3
More photos available on our facebook.
"WONDER-Full™ - Tribute To The Wonder Of Stevie" a concept created by KeiStar Productions honoring the legendary genius Stevie Wonder... features DJs Spinna & Bobbito, who back in 1999, were asked to spin at a party paying tribute to Stevie Wonder's "Songs In The Key Of Life" album. There, we (Djs Spinna, Bobbito and KeiStar) quickly realized they all had a mutual love for 'Little Stevie's' music and judging from the atmosphere on the dance floor that night, we knew we had a good thing going.
DJ Spinna and Bobbito have collaborated and compiled tribute CDs of Stevie Wonder's music titled… 'The Wonder Of Stevie', 'Wonder Wrote It'. DJ Spinna has remixed the song "My Love Is On Fire" from Stevie's recent album "A Time To Love". Take a listen online...
KeiStar Productions has successfully produced this event since 1999 starting in its hometown of New York City. From then on KeiStar Productions has traveled nationally and internationally with WONDER-Full™ to Los Angeles, San Francisco, Philadelphia, Washington DC, London, Berlin, Sweden, Canada, Japan, and Amsterdam.
Stevie Wonder has expressed his gratitude by calling into the party in 2003 and 2004. On the 7th installment of the WONDER-Full™ event, (May 13, 2005) the audience was treated to a special surprise with an appearance by Stevie Wonder's superstar daughter Aisha...You know, the daughter who inspired the song "Isn't She Lovely" dedicated to her by her dad. Also adding on to the memorable evening, the crowd received a live phone conversation from Stevie Wonder himself. As he spoke, one could hear a pin drop as everyone was mesmerized by this incredible moment. Stevie spoke of Music, of Peace, and mostly of Love, thanking us all for celebrating his life and ALL life in general (noting that evening he was treated to a special gift…the birth of his youngest son).
Stevie Wonder made a very special appearance at KeiStar Production's WONDER-Full™ Tribute/Concert after party in November 2007 in New York City where he delivered a heart felt speech to the audience. At the 10th series of the WONDER-Full™ event, (June 14, 2008 – special extended celebration) Stevie Wonder treated KeiStar's WONDER-Full™ audience to a 'mini' live concert! See clip below!
Always expect the best of the legendary Stevie Wonder at the WONDER-Full™ events as DJ's Spinna and Bobbito collaborate and dig deep in their crates to offer anything Stevie related to the audience, always giving them a memorable musical experience.
In recognition of the appreciation and support of the audience's response to the WONDER-Full™ event, a series of now collectible CD's were produced and aptly titled "WONDER Wrote It" Vols. 1 & 2, as well as limited WONDER-Full™ tee shirts were made available as promotional giveaways. The phenomenon will continue, as CD's of the live recordings of the WONDER-Full™ events will be made available as collectible items for your enjoyment very soon./p>
Click on the links below to view photographs:
Click on the thumbnails to view the artwork:
---


The King Of Pop & His Royal Clan
vs. The Prince & His Disciples
SOUL SLAM Video Clip: Video 1
*SOUL SLAM ~ Prince vs. Michael Jackson* A KeiStar Productions Event (Since 1999) * *SOUL SLAM centers around a battle between two of the most eclectic and innovative artists to date, Michael Jackson and Prince! From the inception of this concept by KeiStar Productions back in 1999 the response for SOUL SLAM has been enormous. This event turns into a DJ battle with one DJ! The incomparable DJ SPINNA and an audience of hardcore MJ and Prince fans!

DJ Spinna sets the tone of this event as he lays down track after track from both MJ's and Prince's extensive music catalogues along with tracks of their cohorts. DJ Spinna has remixed Michael Jackson tracks and has released compilations of both artists. The world renowned SOUL SLAM has taken place in it's hometown New York City as well as in San Francisco, Atlanta, Los Angeles, Philadelphia, Paris, & Japan!